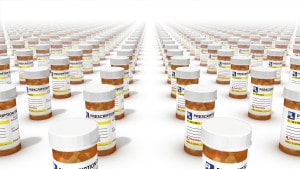 New research has concluded that testosterone treatments for men such as AndroGel could result in an increased risk of heart attack, stroke and death. Men with heart complications were 30 percent more likely to experience a heart attack, stroke or die compared to those who did not take testosterone supplements, according to the most recent study, which analyzed nearly 8,700 participants who took testosterone for a period of three years.
Published in the Journal of the American Medical Association, it is the second major study that has reported an increased risk of health complications in men taking testosterone supplements. If you or a loved one has suffered from a stroke or heart attack during testosterone therapy, you may be entitled to pursue a claim and recover compensation for your injuries. Contact Attorney Group to learn more about your legal rights.
Purpose of Testosterone Cream
Testosterone therapy, also known as low T treatment, is prescribed to men who are suffering from the natural decline in testosterone due to age. Testosterone creams and treatments are intended to build muscle mass, strengthen bone density and improve sexual desire and performance.
According to news reports, over five million prescriptions for testosterone were written in the U.S. in 2011, and the therapy is most often administered as a patch, gel or injection. The following products have been approved to treat low testosterone levels:
AndroGel
Testim
Bio-T-Gel
Fortesta
Depo-Testosterone
Striant
Delatestryl
Axirom
Testopel
Androderm
Side Effects
However, although AndroGel and other treatment methods have been successful in aiding men who are suffering from low testosterone, many of those who opted for testosterone therapy have found themselves at an increased risk of heart attack, stroke and death. Heart complications include:
Obesity
Diabetes
High cholesterol
Artery blockage
Plaque buildup
AndroGel may cause serious side effects, including:
Prolonged, frequent or bothersome erections
Swelling of the ankles
Problems with urination
Jaundice, clay-colored stools, dark urine, loss of appetite, low fever, stomach pain, nausea
Additionally, AndroGel and other topical testosterones are absorbed through the skin and may cause symptoms of male features in a child or woman who comes into contact with the medication. Signs of male characteristics may include irregular menstrual periods, increased acne, excessive body hair growth or male-pattern baldness.
Patients have reported less serious side effects while taking AndroGel, including:
Increased hair growth or acne
Depressed mood, headache
Breast tenderness or swelling
Changes in sex drive
AndroGel Testosterone Attorneys File Lawsuits
The manufacturer of AndroGel, AbbVie, Inc., is currently facing several lawsuits from plaintiffs and AndroGel testosterone attorneys who allege that they were not adequately informed of the risks and complications of the product prior to beginning treatment. The company issued a statement in which it acknowledged that AndroGel could cause serious complications in patients currently living with lung, heart or kidney disease. However, the manufacturer had allegedly previously promoted its product by claiming that symptoms naturally associated with the process of aging such as lower libido, less energy and grumpiness could also result from low testosterone levels.
Approved by the U.S. Food and Drug Administration (FDA) in February 2000, AndroGel became the most commonly dispensed gel form of testosterone. In the same year, however, the FDA told AbbVie that its previous marketing claims were incorrect and misleading and reminded the manufacturer that AndroGel was only approved for men with hypogonadism – a condition in which the body fails to produce adequate amounts of testosterone.
In May 2009, the FDA announced that AndroGel required updating to reflect the adverse effects in children who were inadvertently exposed to testosterone through contact with patients using the product. In September 2009, the FDA placed a black box warning label on AndroGel. Those who have suffered from complications may consider seeking legal counsel from AndroGel testosterone attorneys to learn more about their legal rights.
AndroGel Testosterone Attorneys Can Help You Today
If you or a loved one are currently undergoing testosterone therapy or using products such as AndroGel to treat low testosterone levels and you have suffered from heart complications, contact Attorney Group today for your free consultation. We will help you to determine if you have a valid claim and connect you with affiliated AndroGel testosterone attorneys who will help you to recover the damages to which you may be entitled.