Bydureon Lawsuit Attorneys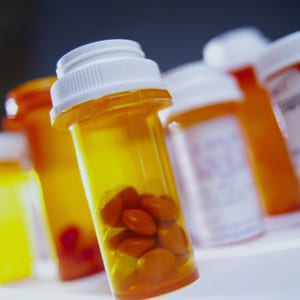 Pharmaceutical companies have come a long way in the past few years in the way they develop treatments for those suffering from type 2 diabetes. While some medications can help patients to battle and monitor their blood glucose levels, other drugs such as Bydureon may be doing more harm than good, leading plaintiffs to seek the aid of experienced Bydureon lawsuit attorneys. Bydureon, a drug used to help such patients, may actually be linked to pancreatic cancer, among other serious health conditions. If you or someone you love has been diagnosed with cancer or other health disorders while taking Bydureon, contact experienced Bydureon lawsuit attorneys who can help you to determine if you have a case.
History of Bydureon
Approved in 2012, Bydureon is a member of the glucagon-like peptide-1 family of medications that stimulate insulin secretion. Bydureon, one of the more recent drugs released for diabetics, is a long-acting form of the well-known medication Byetta, which is used to treat type 2 diabetes. The drug works similarly to Byetta in that it stimulates the pancreas to both produce and secrete more amounts of insulin when the body's blood glucose levels are low. However, much like its predecessor, plaintiffs are filing lawsuits with Bydureon lawsuit attorneys because the drug may cause similar side effects and conditions. However, as opposed to Byetta which is injected twice a day, patients need only one injection of Bydureon per week in the upper arm, abdomen or thigh.
Use of Bydureon
There is no cure for type 2 diabetes although many medications exist to help those suffering from the condition. Drugs such as Bydureon are used to help patients' bodies produce insulin to regulate the blood glucose levels in the body. When the pancreas is not properly producing the correct amount of insulin, a patient is often diagnosed as a diabetic. While many patients have good experiences and claim that the drugs help them manage their type 2 diabetes, others are working with Bydureon lawsuit attorneys due to the serious and potentially fatal side effects.
Health Risks and Side Effects
According to both physicians and plaintiffs working with Bydureon lawsuit attorneys, the most common side effects of the drug include:
Constipation
Vomiting
Headache
Diarrhea
Nausea
Indigestion
A small bump at the site of injection
Itching at the site of injection
However, Bydureon has been linked to pancreatitis, a condition in which the pancreas becomes inflamed, and potentially life-threatening pancreatic and thyroid cancers. Pancreatic cancer often develops without the patient showing symptoms. Unfortunately, the disease may already be in its late stages when the patient is finally diagnosed. Plaintiffs who are seeking legal help from Bydureon lawsuit attorneys maintain that they suffered from symptoms of pancreatic cancer including:
Fatigue and weakness
Rapid weight loss
Jaundice or yellowing of the eyes or skin
Clay-colored stools or dark-colored urine
Diarrhea, vomiting or nausea
Pain in the upper abdomen which can radiate to the sides or back
Additionally, the FDA has listed the following side effects in the medication guide of Bydureon:
Low blood sugar
Kidney problems or kidney failure
The first warnings pertaining to its sister drug, Byetta, and pancreatitis were originally released by the U.S. Food and Drug Administration (FDA) in October 2007. By this time, the FDA had reportedly received over 30 reports of individuals developing acute pancreatitis. Additionally, plaintiffs allege that they developed both necrotizing pancreatitis and hemorrhagic pancreatitis which may cause organ failure and death. Plaintiffs are currently seeking counsel from Bydureon lawsuit attorneys who can help them to receive compensation for these conditions.
Additionally, the FDA acknowledges that those suffering from the following conditions should not take Bydureon:
Those with a history of medullary thyroid cancer
Those with Multiple Endocrine Neoplasia syndrome (tumors in more than one gland)
Those who are allergic to its ingredients
Injured? Contact Bydureon Lawsuit Attorneys
Are you or someone you love currently taking Bydureon to help control type 2 diabetes? Have you been diagnosed with pancreatic cancer, thyroid cancer, or are you suffering from other serious side effects as a direct result? If so, contact our affiliated Bydureon lawsuit attorneys today at Attorney Group for a free consultation. We will review your case and work with you to determine if you are entitled to pursue a claim. You may be eligible to seek financial compensation for your emotional, financial and physical damages by filing a personal injury lawsuit.