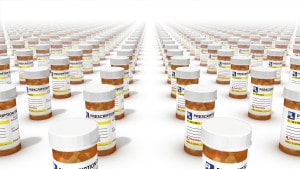 Lipitor is a statin drug that is used to treat high cholesterol. It was approved for sale in 1996 and has since become the best-selling medication in the world, a position it has held for over ten years.
Women have been filing Lipitor lawsuits against Pfizer, the manufacturer of the drug, claiming that it caused them to develop type II diabetes. Attorneys all over the country are preparing Lipitor lawsuits and helping women seek compensation for their medical bills and other costs associated with diabetes.The Lipitor lawsuits are based on a 2011 FDA warning about the drug that stated that statin drugs, including Lipitor, increase the risk of type II diabetes in women. After this warning, Pfizer changed the labels on Lipitor to include information about the risks of increased blood glucose, which is the side effect that sometimes leads to type II diabetes. However, even though the label was changed, there is still not sufficient information on the label or in patient literature specifically about the risk of developing diabetes. The Lipitor lawsuits include charges that the company was negligent in marketing its product. Attorneys are stating that Pfizer's failure to disclose complete information about the risks constitute fraud and breach of warranty.
Plaintiffs in Lipitor trials are having problems in their attempts to get fair compensation. Attempts to establish a class action suit have been denied by courts because there are not enough people seeking compensation for their diabetes treatments to bring multi-district litigation against Pfizer.
The courts, the plaintiffs and Pfizer would all benefit if the Lipitor trials are consolidated into class action suits because of the time and expense involved. The Lipitor trials affect thousands of people because Lipitor is the most popular prescription drug in the world. The expense of going to court is greatly reduced when plaintiffs are represented as a class instead of on an individual basis. It is likely that as more plaintiffs come together, courts will agree to hear cases against Pfizer on a class action basis.
It is important for you to consult one of our attorneys as soon as possible if you think your condition was caused by taking Lipitor. The product liability attorneys affiliated with Attorney Group can can answer any questions you have regarding the Lipitor lawsuits, and can make sure you know your options when pursuing a claim. Attorneys from our group provide free case evaluations and consultations, so you are under no obligation to pay anything while you and your attorneys discuss your legal options.
People who have taken Lipitor and have later developed diabetes may have the option of filing a case against the manufacturers of Lipitor. If you or someone you know have dealt with this situation, contact Attorney Group today for your free consultation.