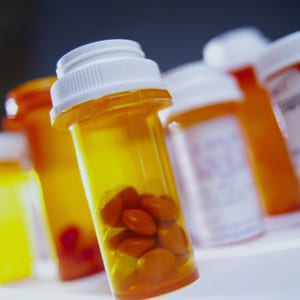 The conflict between the two groups of researchers started with a study published by the Oxford-based Cholesterol Treatment Trialists' Collaboration (CTT). CTT published a study in 2012 stating that their research showed statins like Lipitor and Crestor significantly reduced the chance of death in a low-risk test group. The Lipitor debate took a heated turn with a counter-study published by Harvard researchers. Harvard's collaboration, headed by Harvard Medical School lecture John Abramson, published analysis in the British Medical Journal (BMJ) claiming that statins have no overall benefit in low-risk cases.
Oxford professor Rory Collins went back through the Harvard study and discovered a significant error that overstated the risk of statins. A correction was published, but Collins does not feel that goes far enough. He claims there are errors, misrepresentations, and misstatements throughout the study. Collins has met twice with the BMJ's editor in chief to pursue a total retraction.
Abramson claims that Collins is blowing the mistake out of proportion. Collins claims that the study is faulty on many levels. Of course, the Lipitor debate has severe financial implications. Abramson publicly acknowledges that he and another member of his team are expert witnesses for plaintiffs suing manufacturers. CTT receives no funding from industry-based sources but their analysis was derived from information and test studies largely provided by the manufacturers. For the first time ever, the editor in chief of the BMJ has appointed a panel to investigate the claims on both sides of the Lipitor debate. The team will determine whether or not a full retraction of the study is in order.
Behind the Lipitor Debate
A significant amount of money is at the core of the Lipitor debate between Harvard and Oxford researchers. The study could have a very serious impact on the income of manufacturers who are seeking to promote statins as appropriate medication for healthy, low-risk people. The sales of lipid regulators, which include statins, pulled in about $29 billion last year. That number is actually down due to the recent introduction of the generic equivalents of name-brand medications.
General health is an important part of the Lipitor debate. Marketing statins to relatively healthy people may introduce more severe side effects in the general population. Current lawsuits include claims that statins are causing Type 2 Diabetes in patients because the drugs affect sugar levels. Patients that are borderline can be tipped over the line into a lifetime of diabetes management. Middle-aged and older women are at a particularly greater risk than other groups who take Lipitor.
Legal Liability Regarding Lipitor
Attorneys for patients that developed Type 2 diabetes because of Lipitor claim that the company is liable because they did not warn the public about this potentially severe side effect. People that have been hurt by the drug are looking to seek compensation for the severe side effects they were subjected to as a result of Pfizer's alleged actions.
Contacting Attorney Group
Consider seeking legal counsel with Attorney Group if you or a loved one developed Type 2 diabetes while taking Lipitor. You may be entitled to compensation for your pain, suffering, medical bills, and lost wages. Attorney Group is currently offering free, no-obligation consultations for patients wanting to determine if they have a case. If they do, Attorney Group can connect them with an experienced lawyer for representation. Call today.