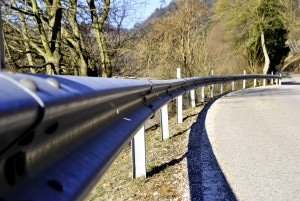 As the number of vehicles traveling throughout the U.S. increases, so does the volume of highway construction projects that drivers may encounter on their journeys. Although highway construction and maintenance is essential, these sites may often create road hazards that can result in devastating accidents – injuring or killing construction workers and drivers.
If you or someone you love has been injured, contact an affiliated highway construction accident lawyer at Attorney Group today to learn more about your rights and how to pursue a claim to seek compensation for your injuries.
How Often Do Accidents Happen?
According to the Centers for Disease Control and Prevention, 130 fatal occupational injuries occurred at road construction sites in 2012, an increase from 122 deaths in 2011 and 106 fatalities in 2010. In fact, transportation incidents accounted for 76 percent of roadway work zone fatal injuries in 2011, and Texas was the state with the most worker deaths in construction zones in 2011, followed by Indiana and Florida rounding out the top three. In 70 percent of these incidents, a pedestrian worker was struck by a construction vehicle, and backing vehicles accounted for 17 of the 64 total pedestrian vehicular incidents.
Common Causes of Highway Construction Accidents
Although any construction site may be dangerous, construction projects along the highway are particularly hazardous environments due to several different reasons:
Construction sites share space with vehicles traveling at extremely high speeds. Even the slightest misplacement of road markers or equipment can create a road hazard.
Construction projects may be contracted out to smaller or independent construction companies that fail to adhere to or to meet safety regulations.
Weather conditions that make driving difficult may turn a construction site into an accident scene if a construction company fails to understand or anticipate the effect of the weather on current driving conditions.
Road hazards such as dips or sharp curves may not be marked, and drivers may not be able to stop suddenly or slow down when they unexpectedly come upon a construction site.
Drivers who neglect to observe the rules of traffic safety including those who are driving under the influence, speeding or not paying attention can quickly collide with construction workers or site equipment and cause a devastating accident.
Lack of adequate or proper signage may not provide drivers with ample time to adjust their speed or slow down as they approach the construction site.
What You Should Do
No matter the damage or type of accident, it is always important to first seek or give medical attention where necessary and contact law enforcement. The police will be able to file a report that you can later use as evidence should you decide to pursue a claim. Additionally, your insurance company should be informed of the incident to help cover damages and injuries when applicable.
However, after you have contacted the necessary personnel, it is very important to contact a highway construction accident lawyer to ensure that all of your legal rights are protected. A highway construction accident lawyer will understand how to properly investigate an accident scene to help determine what went wrong and who should be held accountable. Whether you need a highway construction accident lawyer to ensure that the appropriate insurance companies are handling claims correctly, to help you seek the compensation to which you may be entitled from a company or individual or to assist you in filing a wrongful death lawsuit if a loved one has been killed in an unfortunate accident, a highway construction accident lawyer can assist you throughout the legal process.
Contact a Highway Construction Accident Lawyer Today
If you or someone you love have been injured, you may be entitled to pursue a claim and seek compensation for your injuries. At Attorney Group, we will provide you with a free case evaluation and help you to determine if you have a valid case. We will connect you with an experienced highway construction accident lawyer who will handle your lawsuit and help you seek the compensation to which you may be entitled.