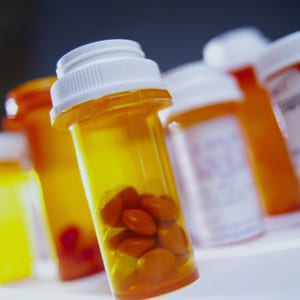 Januvia is a once-daily prescription drug that can help to lower blood sugar levels in patients living with type 2 diabetes. Janumet combines both the active ingredient in Januvia with metflorim, another ingredient. While many patients have reported that Janumet has helped them to control their type 2 diabetes, others are seeking the assistance of Janumet lawsuit attorneys to file claims, alleging that the drug causes serious side effects and potentially fatal health complications.
History of Janumet
Janumet, originally approved in 2007 and manufactured by Merck & Co., combines sitagliptin and metaformin, two well-known diabetes drugs. In 2012 alone, the medication generated more than $1.7 billion in sales as physicians called it a "blockbuster medication." Additionally, its parent drug, Januvia, grossed $4 billion in sales in 2012 as one of Merck's best-selling medications.
Unfortunately, plaintiffs that are filing lawsuits against Merck with Janumet lawsuit attorneys are also claiming that Merck knew about the potential for patients to develop pancreas and pancreatic cancer while taking Janumet or, at the very least, they should have conducted studies to rule out the conditions. Plaintiffs allege that the manufacturer placed their desire for profit before the safety of its consumers by ignoring strong clinical data and failing to adequately or properly warn the medical community and consumers.
Janumet and the FDA
Between October 16, 2006 and February 9, 2009, the U. S. Food and Drug Administration (FDA) received 88 reports of acute pancreatitis in patients taking Janumet and Januvia. Some of the patients allege that they were suffering from severe forms of pancreatitis including necrotizing pancreatitis in which the inflamed pancreas destroys itself and hemorrhagic pancreatitis in which the inflamed pancreas is bleeding simultaneously. Many of these patients have since filed lawsuits with help from Janumet lawsuit attorneys.
Following these reported cases, the FDA acknowledged that 21% of the 88 cases started within 30 days of the patient beginning Janumet or Januvia. Additionally, the FDA found that 53% of these cases resolved themselves after the patients ceased taking the drugs. Based on these results, the FDA believes there may be a direct link between the medications and the development of pancreatitis.
In September 2009, the FDA demanded that Merck update the labels on the drug to inform consumers of the risk of pancreatitis. Currently, the FDA recommends that healthcare professionals carefully monitor patients for signs of pancreatitis after their patients begin taking the drug or they increase the dosage. However, those who are in the midst of working with Janumet lawsuit attorneys may find that these warnings came much too late, and most are suffering from these conditions already.
Additionally, the FDA required Merck to fully study the effects of the drug on the pancreas; Merck agreed to study its effects for three months, completing its research in March 2011 and submitting a final report to the FDA by June 2011. However, the FDA issued a letter to Merck in February 2012 stating that the manufacturer had failed to follow through and completing the testing that they had required.
In 2013, the FDA and other health officials launched an investigation into the possible risk of pancreatic cancer and pancreatitis not only from Janumet but from other incretin mimetic drugs such as Victoza, Byetta and Januvia. Currently, thousands of patients are seeking compensation with the assistance of Janumet lawsuit attorneys.
Health Risks and Side Effects
Janumet may cause less serious side effects that may start from the first dose or may not appear until weeks after taking the drug. These include:
Headache
Abdominal pain
Upset stomach
Upset respiratory infection
Sore throat, stuffy or runny nose
Diarrhea
Loss of appetite
Vomiting
Nausea
Plaintiffs filing claims with the help of Janumet lawsuit attorneys allege that Janumet can cause serious side effects including:
Severe allergic reactions, including hoarseness, difficulty swallowing or breathing, hives, rashes, itching and swelling of the face, tongue, lips, and mouth.
Chills.
Persistent sore throat.
Fever.
Peeling, swollen, blistered or red skin.
Acute pancreatitis.
Acute pancreatitis, or the inflammation and swelling of the pancreas may be diagnosed if the patient is suffering from fever, chills, stomach swelling or tenderness and severe back or abdominal pain with vomiting or nausea. Pancreatitis is also a substantial risk factor for developing pancreatic cancer; studies have concluded that the drug may cause pancreatic duct metaplasia, or changes in the pre-cancerous cells within the pancreas. Unfortunately, patients are already suffering from pancreatitis and pancreatic cancer and are consulting Janumet lawsuit attorneys to assist them in filling claims.
In some cases, Janumet may cause a fatal condition, lactic acidosis, which occurs when lactic acid continues to build up in the body's blood stream quicker than the body can remove it. Many of these cases occur in patients who are pre-disposed to kidney complications; studies have found that the risk of developing this condition may be higher if the patient is elderly, drinking alcohol or already living with kidney or liver problems or cardiovascular disease.
Contact Janumet Lawsuit Attorneys
If you or someone you love have been taking Janumet to help treat type 2 diabetes and your physician has diagnosed you with pancreatitis or pancreatic cancer, contact our affiliated Janumet lawsuit attorneys now. Here at Attorney Group, the lawyers affiliated with us are familiar with dangerous drugs and can work to help better your chances of receiving the compensation to which you are entitled.