Januvia Lawsuits Being Filed
Diabetes, the fifth leading cause of death by disease in the United States, affects more than 23 million in the country alone; roughly 90 to 95 percent of patients have been diagnosed with type 2 diabetes. The disease costs approximately $132 billion each year in both indirect and direct medical expenses. Call Januvia Lawsuit Attorneys today for immediately consultation at (888) 888-0612.
Originally approved by the U.S. Food and Drug Administration (FDA) in October 2006, Januvia (sitagliptin), manufactured by Merck & Co., Inc., was the first in a new category of oral diabetes medications called DPP-4 inhibitors that improved patients' abilities to control their blood glucose levels in those diagnosed with type 2 diabetes. However, the medication has been linked with an increased risk of developing pancreatic cancer and acute pancreatitis.
Januvia Background
Similar to Byetta, Januvia targets the incretin system within the body, which helps to regulate the body's blood sugar levels by affecting both alpha and beta cells in the pancreas. However, because the drug helps to increase the production of insulin, it may also limit the body's natural defense system against certain cancers, particularly because DDP-4 has been reported to prevent the spread of various cancerous cells. In the short time since its release, however, health experts have claimed that the popular diabetes drug has been linked to serious health conditions such as pancreatic cancer, thyroid cancer and pancreatitis.
Additionally, plaintiffs who have suffered adverse side effects maintain that Merck delayed conducting vital safety studies regarding the drug that had been originally ordered by the FDA prior to the drug's release. Plaintiffs claim that by negating to conduct these clinical trials, the company eliminated the possibility of finding these risks before the drug was put on the market, thus irresponsibly and needlessly placing patients at a serious risk.

               Studies Surrounding Januvia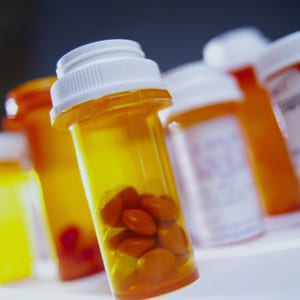 A study conducted in May 2009 reported that usage of the drug could cause a form of low-grade pancreatitis in patients and increase the risk of developing pancreatic cancer in others who use the drug over an extended period of time. Although the drug has been successful in helping patients diagnosed with type 2 diabetes lower their blood sugar, health professionals are still urging consumers to take caution as the long-term effects are not entirely clear.
Additionally, another study published in 2011 established a link between the use of Januvia and an increased risk of developing pancreatic cancer and pancreatitis. The study reported that those who took the medication had a six times greater chance of developing pancreatitis and a 2.7 times higher risk of being diagnosed with pancreatic cancer.  After these studies were released, Januvia Lawsuit Attorneys began digging deeper into these shocking discoveries.
Alleged Side Effects of Januvia
Common side effects include nausea, diarrhea, constipation, stomach pain, a stuffy or runny nose and sore throat. Additionally, patients have experienced back, joint and muscle pain, as well as headaches. However, more serious side effects include signs of a severe skin reaction such as rashes, skin pain, sore throat, fever, facial swelling or burning eyes. Additionally, if you have trouble urinating, notice swelling, are feeling short of breath or gained an unusual amount of weight, seek medical attention. Moreover, most patients were not initially aware of the symptoms of pancreatitis but had reported a loss of appetite, faster heart rate, vomiting, nausea and a severe pain that spread from the upper stomach into the back.
FDA's Involvement
On September 25, 2009, the FDA released a revision to the warning label of the drug. The FDA asked Merck to update its label to reflect the new dangers associated with the medication. They requested that consumers be informed regarding post-marketing reports of acute pancreatitis, including the necrotizing, hemorrhagic or severe forms of pancreatitis. The FDA also recommended that Merck recommend that healthcare professionals carefully monitor patients after initially taking the medication or following increased doses for development of pancreatitis. Physicians were also advised to discontinue prescribing the medication if patients began to exhibit adverse side effects.
Merck was also instructed to include that the medication should only be used with caution and with appropriate monitoring, especially in those patients who are already at an increased risk for developing pancreatitis, and particularly in those who have a history of the condition. However, although the FDA ordered Merck to conduct these studies and make these changes in 2009, in 2012, the FDA had to reprimand the drug maker for delaying the testing.
The FDA acknowledges that they are actively investigating the drug due to the potential link to pancreatic cancer. The organization found evidence of pre-cancerous cell changes and inflammation in sample pancreatic tissues taken from patients who were currently using the drug.
Contact Our Januvia Lawsuit Attorneys Today
If you or a family member have been taking Januvia to help control type 2 diabetes and you have been diagnosed with thyroid or pancreatic cancer or if you have experienced any other adverse side effects, the Januvia Lawsuit Attorneys at Attorney Group can help you. Our Januvia Lawsuit Attorneys will review your case and help you to determine whether you are eligible to file a case against Merck. We will do everything we can to ensure you receive proper and fair compensation. Call Januvia Lawsuit Attorneys for a free consultation today or whenever is most convenient, 24/7.