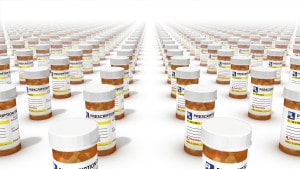 More than 400 new Januvia pancreatic cancer lawsuits had been filed in U.S. federal courts in May 2014 alone. That number reflects an overall rise in litigation against the makers of Januvia, Victoza, Byetta and similar diabetic drugs. 354 new cases were filed during the previous month of April 2014.
Patient Claims Lead to Januvia Pancreatic Cancer Lawsuits
Alleged breach of both implied and express warranties as well as misrepresentation by defendant manufacturer Merck & Company are the main points addressed in Januvia pancreatic cancer lawsuits.  Plaintiffs claim the manufacturer failed to warn consumers about potential dangers of taking diabetic medications.
Another issue addressed is Merck's alleged failure to conduct clinical studies to evaluate the safety of its product for patients with a medical history of pancreatitis.  FDA reports that date back as far as September 2009 regarding Januvia state that "… it is not known whether patients [with a history of pancreatitis] are at an increased risk … Therefore, … the medication should be used with caution and … appropriate monitoring …".
Public Interest Group Publicly Blacklists Januvia
Public Citizen Health Research Group chief advisor and founder Sidney Wolfe, M.D., recently revealed that his watchdog organization has added Januvia to its official list of "Do Not Take" prescription medications. Januvia's addition completes a long pre-existing roster for the organization of every other anti-diabetic drug currently available.
Dr. Mercola also expressed firm belief that Januvia has a direct link with pancreatic cancer but remains on the market solely because of its potential to generate multi-billion-dollar revenues for Merck.
Injured? Consider Januvia Pancreatic Cancer Lawsuits
If you or a loved one took Januvia and later suffered from pancreatic cancer or another serious injury, consider seeking compensation for the damages you have incurred. Attorney Group is here to help you understand your options in your unique situation, and help you determine if you could have a case for compensation. If you decide to pursue a claim, we can also connect you with an affiliated Januvia attorney, at no cost to you. Contact us today to learn more.