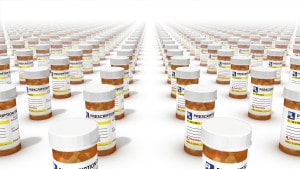 Viagra is a well-known medication used to treat erectile dysfunction. According to the drug's manufacturer, Pfizer, Inc., more than 25 million American men have tried Viagra since it was first approved in 1998 by the U.S. Food and Drug Administration. However, recent studies have determined that Viagra may increase a man's risk of developing melanoma – one of the most deadly forms of skin cancer.
Attorney Group wants to help those who have developed melanoma skin cancer while taking Viagra. If you would like to learn more about seeking compensation for your injuries, please contact us today to discuss being connected with a Viagra melanoma lawyer.
Viagra May Cause Increased Risk of Melanoma
Published in The Journal of the American Medical Association, a recent study of nearly 26,000 male participants concluded that men taking Viagra are almost twice as likely to develop skin cancer as those who have never used the medication. Scientists found that Viagra patients faced higher risks of developing melanoma, regardless of whether they or their families had a history of skin cancer, other types of cancer and ultraviolet exposure where they lived.
According to the study's results, out of the 26,000 male patients, there were 142 reports of melanoma skin cancer, 580 men reported squamous cell carcinoma, and 3,030 cases of basal cell carcinoma. Researchers began the study in 2000 and issued self-reported questionnaires 10 years later to recover data about the development of cancer in each patient.
The co-author of the study suggested that Viagra may cause melanoma as opposed to other less aggressive forms of skin cancer because it is believed to affect the same genetic pathways that allow skin cancer to become more invasive. While the study does not necessarily prove that taking Viagra is sure to cause melanoma, it does suggest that there is a link and that further studies are needed to determine the extent of the relationship.
Contact a Viagra Melanoma Lawyer Today
If you or someone you love has developed melanoma skin cancer while taking Viagra and you would like to learn more about pursuing a claim for compensation, contact Attorney Group today. We can answer your questions and help you determine whether you have a case. There is no cost to receive a comprehensive case evaluation, and we can place you in touch with an affiliated Viagra melanoma lawyer who can assist you throughout the legal process.