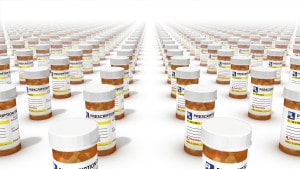 A new antidote, developed by Boehringer Ingelheim, is being hailed as a Pradaxa breakthrough. Pradaxa, a prescription blood thinning agent that reduces the risk of stroke in patients with irregular heartbeats, was initially developed by Boehringer Ingelheim in 2010 as a substitute for the drug warfarin. Within a few years' time, it was discovered that some side-effects of Pradaxa were potentially life-threatening. Unlike warfarin, Pradaxa had no known antidote, requiring Boehringer Ingelheim to being creating one. Now it looks as if the company has succeeded. Called idarucizumab, the drug is believed to reverse the effects of Pradaxa.
Issues with Pradaxa
For some patients, however, this Pradaxa breakthrough is coming too late. Many who took Pradaxa filed personal injury lawsuits against Boehringer Ingelheim, claiming to have suffered from hemorrhaging and uncontrollable bleeding. There were also questions as to whether pharmacies had given proper warning to patients taking Pradaxa. The company agreed on a settlement in May of 2014 of $650 million. Despite these lawsuits, the company still expresses confidence in their drug Pradaxa, believing the benefits outweigh the potential negative side effects.
Pradaxa Breakthrough a Step in the Right Direction
The Pradaxa antidote's "breakthrough therapy" (BT) designation has been granted by the U.S. Federal Drug Administration (FDA) to help make the development process move faster. The FDA created the BT designation as means of expediting reversal therapy for life-threatening diseases and illnesses, but only if preliminary clinical studies showed notable improvements from the therapy. Boehringer Ingelheim plans to seek Accelerated Approval for its Pradaxa breakthrough from the FDA in the near future. The Senior Vice President of the Medicine and Regulatory Affairs of Boehringer Ingelheim issued a statement indicating that the Pradaxa breakthrough is still being studied and tested as a therapeutical option and has not yet been released for clinical use.
For More Information, Contact Attorney Group
If you or a loved one has suffered from internal bleeding or hemorrhaging as a result of Pradaxa, contact Attorney Group today. We can answer any additional questions you may have and inform you of your legal options in a free, no-obligation consultation. If you are eligible to file a lawsuit, we can connect you with an affiliated attorney who can seek the compensation to which you may be entitled. Call today.