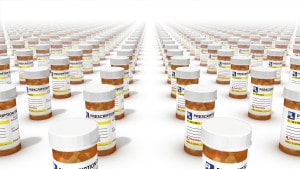 Blue Cross Blue Shield of Massachusetts filed an Actos lawsuit on June 11, 2014 in the U.S. District Court for the Western District of Louisiana, seeking compensation for damages that it incurred after the manufacturers of Actos allegedly neglected to warn patients about the increased risk of bladder cancer related to the long-term use of the medication. The insurance company claims that it is being forced to pay large sums of money due to a drug that is potentially dangerous.
While the provider will continue to cover its policyholders, it has stated that it should not be held responsible for a preventable disease. According to the insurance company, Eli Lily & Co. and Takeda Pharmaceuticals CO., Ltd. knew of the risk of bladder cancer but neglected to warn the public and medical communities. The Actos lawsuit follows a 2011 announcement from the U.S. Food and Drug Administration regarding a possible increased risk of bladder cancer related to use of the diabetes medication.
The FDA safety announcement, issued June 15, 2011, reports that using Actos for longer than one year may increase a patient's risk of developing bladder cancer. The agency based the announcement on a 10-year ongoing epidemiological study that noted an increased risk of bladder cancer among those with the longest exposure to Actos as well as those exposed to the highest cumulative dose of the medication. The announcement also cites a French study that suggested an increased risk of bladder cancer due to Actos use.
Actos was first approved by the FDA in 1992 and was intended to help 2 diabetes patients control their blood sugar levels. According to its manufacturers, it works by increasing the body's sensitivity to insulin. Common side effects include fatigue, diarrhea, chills, sore throat, fever, urinary tract infections, headaches and allergic reactions.
Do You Need an Actos Lawsuit Attorney?
If you or someone you love took Actos to help you to better manage your type 2 diabetes and you were diagnosed with bladder cancer either during or following your use of the medication, consider seeking counsel from an Actos lawsuit attorney to learn more about your options. Attorney Group can provide you with a free case evaluation and help you determine if you are able to seek damages for your injuries. We can also connect you with an affiliated attorney who can assist you in filing your lawsuit.