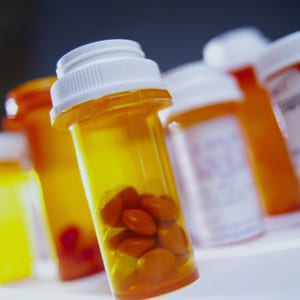 Johnson & Johnson has asked that a Pennsylvania state judge keep documents pertaining to the results of clinical studies sealed in pending lawsuits pertaining to Risperdal, a highly-criticized medication manufactured and marketed by the pharmaceutical conglomerate. According to the U.S. Food and Drug Administration (FDA), Risperdal may double the risk of pneumonia and heart disease in elderly dementia patients.
If you or someone you love have sustained injuries or experienced adverse side effects while taking Risperdal, you may be eligible to file a Risperdal lawsuit with assistance from an experienced lawyer to seek compensation for your injuries and hold the manufacturer accountable for your condition.
Manufacturer Asks Judge to Refrain from using Clinical Trials
The request to reseal these results is related to a 2011 order that initially sealed the results, and Janssen Pharmaceuticals, a subsidiary of Johnson & Johnson, asserted that the documents are not public records, thereby disqualifying plaintiffs from receiving access to them, according to court documents. Johnson & Johnson argues that because the documents are generated for regulators and researchers, and not for consumers or the general public, there is no reason to unseal them and use them in the trials.
However, those filing a Risperdal lawsuit with the help of an experienced lawyer may want to use these results as evidence against the manufacturer as some studies allegedly suggest a link between Risperdal and serious and life-threatening complications. According to plaintiffs, Risperdal may cause gynecomastia, galactorrhea, bone loss, weight gain, cardiac complications, pituitary tumors, sexual dysfunction, diabetes, pancreatitis and an increased risk of suicide, among other adverse side effects.
If you have experienced one or more of these conditions, consider seeking legal counsel from a Risperdal lawyer to learn more about your legal rights. You may be entitled to recover damages for your injuries.
Plaintiffs File a Risperdal Lawsuit and Allege Injuries
Court documents indicate that over 420 claims have been brought against Johnson & Johnson, claiming that Risperdal caused serious and life-threatening complications. While the manufacturer settled the first lawsuit in September 2012 in which a plaintiff allegedly developed gynecomastia (the enlargement of breast tissue in men) while taking Risperdal, the $2.2 billion settlement was put toward criminal and civil fines. Other medications involved in the settlement included the antipsychotic Invega and the heart-failure drug Natrecor.
The most recent settlement, announced on November 4, 2013, is the third-largest pharmaceutical settlement in the history of the U.S. Plaintiffs and the lawyers representing them alleged that Johnson & Johnson:
Illegally marketed Risperdal and other medications
Sold Risperdal to older adults, children and those with developmental disabilities
Went against the FDA's standards to promote Risperdal in individuals for whom the medication was not intended
Risperdal did not perform as Johnson & Johnson promised
Johnson & Johnson recklessly put the health of these individuals at risk
Risperdal caused gynomastia, among other complications and side effects
The federal government alleges that Johnson & Johnson marketed the drug to higher risk groups of patients between 1999 and 2005. Part of the settlement included the manufacturer's guilty plea to a criminal misdemeanor for its role in promoting the medication to groups for whom it was not intended.
Have Questions about Filing a Risperdal Lawsuit? Contact a Lawyer Today
If you or someone you love suffered from severe or life-threatening complications while taking Risperdal and you would like to learn more about filing a Risperdal lawsuit to seek compensation for your injuries, contact Attorney Group today. We will evaluate your case at no cost to you and help you to determine if you have a claim. We will connect you with an experienced lawyer who will handle your Risperdal lawsuit and work to help you seek the compensation to which you may be entitled.