Pradaxa Lawsuits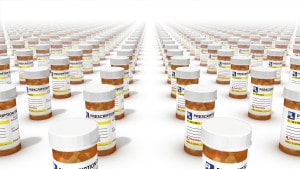 Many Pradaxa patients and their survivors have filed Pradaxa lawsuits. According to information released by the U.S. Judicial Panel on Multi-District Litigation, patients throughout the United States continue to report serious bleeding and internal injury incidents while taking Pradaxa. Once a Pradaxa-stimulated internal or bleeding injury begins, doctors can do little or nothing to stop it. As the tally of injuries, illness and deaths related to Pradaxa continues to increase, the number of Pradaxa lawsuits grows.
History of Pradaxa
Prior to approving Pradaxa, dabigatran etexilate, the FDA had not approved an oral anticoagulant drug for more than 50 years. Though Pradaxa has a known higher risk of gastrointestinal tract bleeding, millions of people in 70 countries have taken Pradaxa. Individuals and families in these countries have filed Pradaxa lawsuits. Patients bear a higher financial cost of taking Pradaxa when compared to other oral anticoagulant medicines. Boehringer Ingelheim, a German-headquartered multinational pharmaceutical company, reported USD 1 billion in earnings from Pradaxa sales in only one year.<?p>
People using Pradaxa, a direct thrombin inhibitor, should know that a recent Danish research study published by the British Medical Journal (May 2013) warns about the serious consequences of changing from another blood thinner to Pradaxa.
Pradaxa: Deaths, Illness and Internal Injury.
Upon introduction of Pradaxa in 2010, the FDA said "As with other approved anti-clotting drugs, bleeding, including life-threatening and fatal bleeding, was among the most common adverse reactions reported by patients treated with Pradaxa." However, unlike warfarin and other anticoagulant drugs, doctors cannot reverse many of Pradaxa's averse symptoms once they begin. Boehringer Ingelheim did not advise prescribing doctors and patients of Pradaxa's difference from other oral anticoagulant drugs and this potentially life-threatening risk. Serious patient safety concerns exist with Pradaxa. Serious side effects were reported to the FDA by more than 500 people within the first six months of introduction (2010). Patients started to file Pradaxa lawsuits.
FDA Involvement
The Food & Drug Administration (FDA) reported that patients taking Pradaxa suffered more serious side effects and deaths than another group of patients taking any other drug in 2011. That year, 542 Pradaxa patients died from internal injuries and bleeding in the kidneys, brain and intestines. Another 3,781 people reported serious side effects from taking Pradaxa to the FDA. Although thousands of people have been so negatively affected by Pradaxa, the U.S. courts continue to support patients rights to file Pradaxa lawsuits. Hungary's University of Pécs released a 2012 study that concludes Pradaxa's risks may exceed its benefits. For example, patients with a serious heart condition are 300% more likely to experience a bleeding event. By year-end 2012, Bloomberg reported the filing of more Pradaxa lawsuits in the U.S.
More Pradaxa Lawsuits
Boehringer reports that more federal Pradaxa lawsuits have been filed in 2013. Most were filed in southern Illinois, in a consolidated federal Multi-District Litigation Court (MDL No. 2385, IN RE: Pradaxa Product Liability Litigation, Southern District of Illinois). Pradaxa lawsuits have also been filed by victims and families in U.S. state courts.
Marketplace for Pradaxa
According to the NIH, approximately 2.3 million people in the U.S. suffer from atrial fibrillation (AF). As the population continues to age, the number of people suffering with AF is projected to increase two and one half times by 2050, to about 5.6 million patients. Before its approval by the FDA, Pradaxa was tested according to Randomized Evaluation of Long-term Anticoagulant Therapy (RE-LY.)
File Pradaxa Lawsuits Today
If you or a loved one have been negatively-affected by Pradaxa and wish to speak to Pradaxa Attorneys, do not hesitate to contact Attorney Group today to set up a free, no obligation consultation. This review of your unique case will allow us to determine you eligibility for filing a claim.