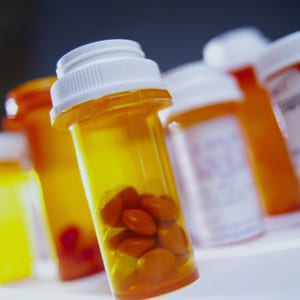 As of July 15th, 2014, Pradaxa treatments are approved in the United Kingdom (UK) to treat deep vein thrombosis (DVT) and pulmonary embolism (PE). DVT and PE are believed to bring in approximately 25,000 hospitalized patients a year in the UK. While Pradaxa treatments may be able to lower that number, the drug can potentially come with some severe side effects.
What are Pradaxa Treatments?
Pradaxa treatments are an oral anticoagulant. They thin the blood and help reduce the risk of stroke, secondary heart attacks, and other cardiovascular problems. Warfarin was the staple for a number of years due to its effectiveness and the ease in which antidotes could be administered if needed. Pradaxa treatments, while often effective, were not fully embraced by the medical community, primarily because it lacked an effective and widely-available antidote. There is currently an antidote in development for Pradaxa treatments, but that will not help those who have already been injured by the drug.
The Basis of Pradaxa Lawsuits
Boehringer Ingelheim Pharmaceuticals was hit with a wave of lawsuits stemming from complications related to Pradaxa. Over 4,000 people filed lawsuits to claim damages for complications including rectal, brain, and gastrointestinal bleeding. The drug was marketed as safe and effective after the U.S. Food & Drug Administration (FDA) approved it in 2010.
Boehringer Ingelheim opted to settle the 4,000 cases out of court for approximately $650 million. In doing so, it did not have to admit any wrongdoing. Even though this settlement was reached, those injured by Pradaxa should still consider seeking legal counsel to determine whether they are eligible to file a lawsuit. Lawsuits allege several failures regarding Pradaxa treatments, including that the manufacturers:
-Misrepresented Pradaxa as "one-size fits all."
-Failed to disclose and warn of excessive, uncontrollable, and sometimes fatal bleeding.
-Failed to develop treatments for people that experience severe bleeding.
-Failed to adequately research the drug's safety.
-Concealed the dangers to consumers and doctors.
-Marketed Pradaxa treatements as safer and more effective than warfarin even though studies demonstrate there is a higher risk of bleeding with Pradaxa treatments.
The Ramifications of Pradaxa Approval
Pradaxa treatments have earned billions of dollars for Boehringer Ingelheim. Approval in new areas, like the UK, means a greater potential for the medication to both help and hurt consumers. There are many people that have used Pradaxa successfully with no reported problems. However, that does not absolve the manufacturer from its responsibility to compensate those who were injured by the drug because of the manufacturer's negligence.
Contacting Attorney Group
It is important to seek legal counsel if you or your loved one have suffered serious side effects because of Pradaxa treatments. Contact Attorney Group today for a free, no obligation consultation to determine whether you have a claim. If you do, Attorney Group can connect you with an affiliated attorney experienced with the Pradaxa litigation. Call today.