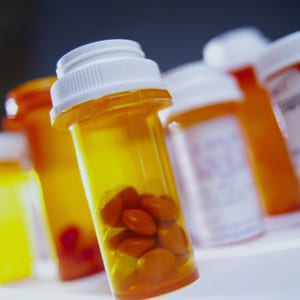 Xarelto, or rivaroxaban, is a blood-thinning medication manufactured and marketed by Bayer Healthcare and Johnson & Johnson. The drug was approved by the U.S. Food and Drug Administration (FDA) in July 2011 to help prevent blood clots in those with pulmonary embolism, deep vein thrombosis (DVT) and atrial fibrillation. Additionally, the medication may be useful in those who are recovering from knee or hip replacement surgeries.
However, the drug has been linked to serious and life-threatening complications as well as death. If you or someone you love are taking Xarelto and have suffered from DVT, hemorrhaging, pulmonary embolism or other serious internal bleeding condition, a Xarelto lawsuit attorney can help to determine if you have a claim and work to secure compensation for your injuries.
What is Xarelto?
Xarelto is used to reduce the risk of blood clots in patients needing knee or hip replacement surgery, to reduce the risk of blood clots and stroke in those living with atrial fibrillation and to treat both DVT and pulmonary embolism. Known as direct factor Xa inhbitors, anticoagulants as a whole include other medications such as Pradaxa. If Pradaxa is not successful in treating a patient, he or she may be prescribed Xarelto instead.
These drugs work as blood thinners and prevent the normal clotting process within the body. While some amount of clotting is necessary to stop bleeding that results from wounds, many individuals clot when they are not suffering from an injury. If blood clots are not prevented, they can travel to the brain, lungs or heart and cause strokes or heart attacks.
Health Risks and Side Effects
Current studies and adverse event reports have linked Xarelto to life-threatening internal bleeding and other health complications. Those filing lawsuits with the help of a Xarelto lawsuit lawyer allege that serious internal bleeding can be difficult to treat and may result in the death of the patient. Symptoms and warning signs of internal bleeding include:
Swelling and weakness in the extremities
Frequent gum bleeding or nose bleeds
Coughing up or vomiting blood
Black- or red-colored stool
Blood in the urine
Unusual bleeding
Unfortunately, unlike other anticoagulants, there is no antidote to treat those suffering with internal bleeding. For instance, effects of medications that thin the blood by blocking absorption of vitamin K may be reversed by administering vitamin K; there is no such remedy for bleeding due to Xarelto.
Additionally, the FDA has allegedly received 2,100 adverse event reports, 1,821 of which name Xarelto as the culprit for patients' serious and sometimes fatal conditions. According to the claims, Xarelto has most commonly been linked to pulmonary embolism (386 reports), DVT (279), gastrointestinal hemorrhage (107) and hemorrhage (107).
According to those working with a Xarelto lawsuit lawyer, Xarelto may also cause cerebrovascular accidents, thrombosis, hemoglobin decrease, hematoma, dyspnea and edema peripheral. Documents indicate that patients required hospitalization in 891 of these events, and 183 died while taking Xarelto.
Are There Current Lawsuits?
According to court documents, allegations in current lawsuits filed by a Xarelto lawsuit lawyer include intestinal bleeding, brain hemorrhaging, death due to uncontrollable bleeding and intestinal bleeding. Additionally, it has recently come to the attention of those following Xarelto lawsuits that the first claims are in the process of being settled. Although the exact figures are currently unavailable, it is a reassuring sign for those filing lawsuits with the help of a Xarelto lawsuit lawyer across the country.
Injured? A Xarelto Lawsuit Lawyer Can Assist You
Have you or a loved one taken Xarelto and experienced adverse side effects such as thrombosis, embolism, cardiovascular complications or other signs of internal bleeding? At Attorney Group, we understand how devastating these situations can be, particularly if you are taking a medication to treat a condition and that condition itself is a side effect of the medication. We can answer your questions and concerns and review your case, free of charge, to determine if you have a valid claim. We will connect you with a Xarelto lawsuit attorney who will be able to assist you further and help you seek compensation for your injuries and suffering. So contact Attorney Group today for your free consultation.