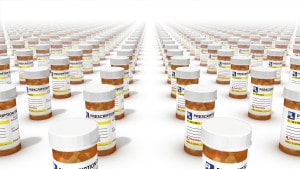 Last week, a Florida plaintiff brought a Xarelto lawsuit alleging certain Xarelto issues in federal court.  The plaintiff seeks damages sustained by her and her deceased husband who allegedly died from uncontrollable hemorrhaging caused by Xarelto side effects.
Just One of Many Xarelto Lawsuits
Classified by its family name of new-generation anticoagulant drugs called "direct thrombin inhibitors," Xarelto is most commonly prescribed to decrease patients' risk of blood clots and strokes.  The controversial medication is a joint creation of Bayer and Johnson & Johnson that was first released in late 2011.
The case mentioned above was filed on June 23, 2014 in U.S. District Court for the Southern District of Florida but represents a growing class of litigants who have decided to pursue Xarelto lawsuits ever since it was first introduced in the pharmaceutical market.
Primary Complaint in Recent Xarelto Lawsuit
No chemical agent currently exists to reverse Xarelto-induced anticoagulation.  Consequently, doctors have no way to halt the blood-thinning process after it begins. With this being the case, if a patient overdoses or has an adverse reaction to the medicine, there is no way to reverse the effects, which can then lead to death.
Although both Johnson & Johnson and Bayer claim to be actively engaged in extensive collaboration with Portola Pharmaceuticals to develop a drug to reverse artificial anticoagulation, pending Xarelto lawsuits assert the main allegation that the medication posed an unacceptable degree of medical risk, thus being defective upon initial formulation.
Other Claims in Xarelto Lawsuits
All plaintiffs allege manufacturer failure to warn patients and doctors of possible hemorrhage as well as non-existent effective reversal agents.  Many further allege that such risks far outweigh any possible gains from taking the medication.  This, they argue, should have triggered a voluntary manufacturer recall.
Despite reported knowledge that numerous patients have bled to death due to lack of reversal agents, Xarelto packages do not display "black box" warnings.  Such distinctive labeling is designed to inform prescribing physicians to warn patients about dangers of irreversible hypovolemia (massive blood loss) that can result in fatal exsanguinations (complete blood loss).
The Florida widow featured in this case as well as many Pradaxa and other Xarelto lawsuit plaintiffs state that wrongful death victims would have chosen a different medication if they would have been given all of the relevant necessary information regarding the medication and its risks.
Injured? Seek Help Today
If you have lost a loved one due to Pradaxa or Xarelto, consider contacting Attorney Group. We are here to help you understand your options as well as help you determine if you have a case. If you decide to pursue a claim, we can connect you with an affiliated attorney who can assist you in filing a Xarelto lawsuit. Contact us today for your free consultation to learn more about your particular situation.